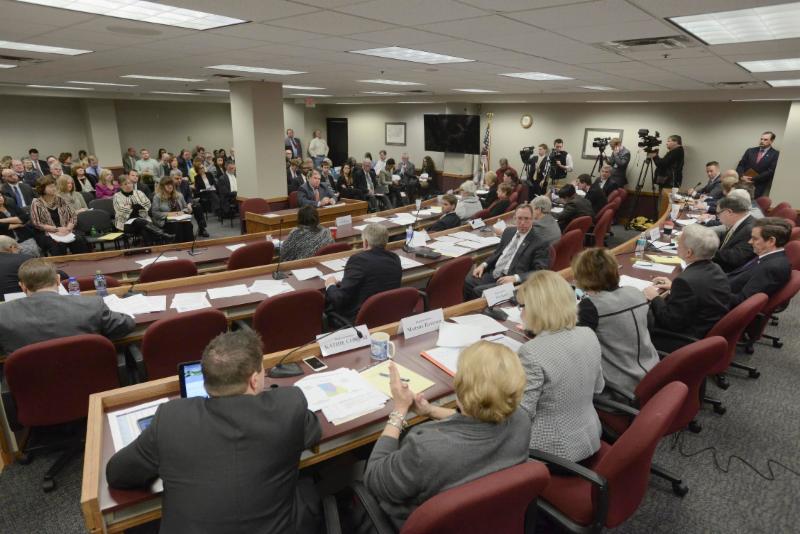 How to testify in a Hearing
Attending hearings and providing testimony is one of the best ways to make a difference and practice active citizenship. During a hearing you get to speak to the legislators making the decisions, no more yelling at the TV or sadly sighing reading the news on your smartphone. Before bills are placed on the House or Senate calendar, they are initially read and referred to committees that deal with topics relating to the legislation.
During hearings legislators on the committee hear testimony in opposition of and in support of the legislation in question from citizens, concerned groups, and others. Some testimony is given by individuals or groups with knowledge or experience dealing with the legislation and they testify just for informational purposes without declaring whether they support or oppose the bill. You can find hearing times and locations by going to senate.mo.gov under hearings and house.mo.gov under hearings. Sometimes hearing times and locations change, so it's a good idea to check up on the status of a bill hearing when making a Capitol visit.
If you decide to attend a hearing, make a game plan for when you will leave home, where you will park (there are numerous free lots around the Capitol, signs will indicate if parking is reserved) and where the hearing is taking place. Generally hearings in house committees are located in a room on the house side of the Capitol and likewise senate hearings are on the senate side, however joint committee hearings involve legislators from both houses and could be located on ether side of the Capitol building. Think about what you want to say and how you will present yourself. You will be asked for written testimony in committee. Writing out what you want to say beforehand will help you remember the points you want to make and give you something to give to the committee so you aren't having to remember what you were wanting to say and write all your points in the hearing room. There is no strict dress code to attend a hearing, however business casual dress and good hygiene may lend you more respect when speaking to the committee. You will also have to provide your name and affiliations if you are coming on the behalf of a group.
If you want to attend a hearing the main thing to remember is not to be too nervous! It's often said and maybe a bit hard to believe on occasion, but legislators are people too. If you make a case and state why you care about something, it makes a difference. Legislators are used to seeing lobbyists and the same people continually coming in at hearings, so new faces and young people attending to speak turns heads and can make a big difference.
Writing to your Legislators
Emails and letters can help to create a line of dialogue between elected officials and the people they represent. You can contact a legislator my writing a letter or email to their office about an issue or piece of legislation you feel strongly about.
Make sure you introduce yourself in your letter or email. This is a great way to start your writing and transition to the issue you would like to speak on. For example, "Dear Representative or Senator ____ My name is ___, I am a college student and am contacting you about ____. Include address and zip-code of the city or town you are registered to vote in show the legislator where you are fit in to their constituency.
After your introduction jump into the issue you would like to speak on. Shoot for at least a short paragraph explaining the issue you are writing on, and/or why you support or oppose legislation. Make sure you include the bill number if you are speaking on specific legislation.
Add any other information, anecdotes, or reasoning why you are reaching out to the legislator. Try to tie the issue to the area they represent, referencing local schools, industry or history that relate the issue to what the legislator is familiar with.
When writing keep your communication concise. Limit your email or letter to about a page at most and focus on one bill or issue at a time. Remember to write professional letters/emails and avoid using symbols are texting language.
Lastly, let the legislator know how they can get a hold of you. Restate your email address for follow up, or leave an email they may contact you at.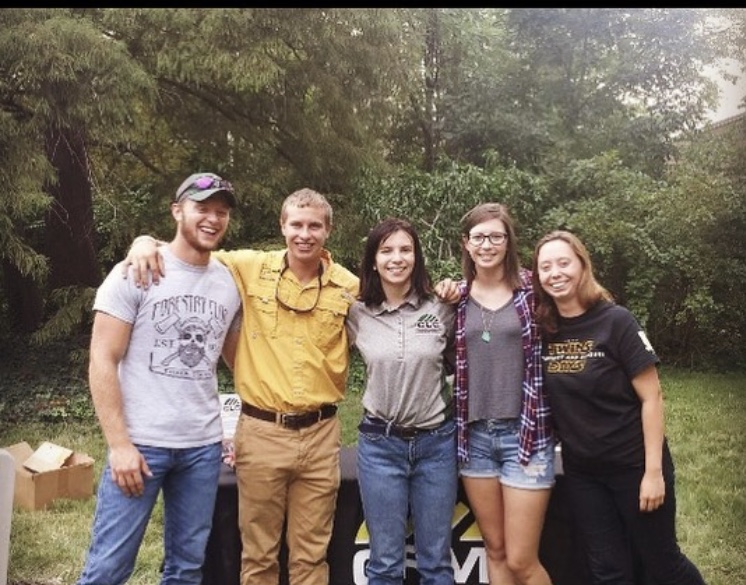 Conservation Leadership Corps (CLC) is a multi-year youth education program for high school juniors and seniors and college students. The goal is to engage youth in sustaining the conservation of our natural resources, and to develop the next generation of conservation leaders. Students have outlined their favorite parts about the program in 15 reasons to join CLC.
Attending the Conservation Federation of Missouri Annual Convention (CFM) – Held in March each year, students get to stay in the Capitol Plaza Hotel in Jefferson City and participate in convention activities.
Network with Professionals – Students get the chance to rub elbows with CLC alumni, resource professionals, and even Department Directors. The Annual Convention is a great time to talk to professionals about your career interests, ask questions, and make connections.
Learn About Conservation Issues – Learn about issues impacting conservation from resource professionals, as well as legislative issues impacting conservation.
Influencing Policy – Research pressing conservation issues and help write resolutions that will be sent to government agencies or appropriate organizations.
Fall Workshop – Spend a fall weekend at Camp Rising Sun at Lake of the Ozarks where students sleep in cabins, sit around the lakeside bonfire, hone leadership skills, play giant jenga and start the resolution drafting process.
Conservation Day at the Capitol – Join fellow students and conservation affiliates in Jefferson City to make a stand for conservation! You'll receive a guide and run-down on speaking with legislators, meet the world bird sanctuary's bald eagle, and get the chance to talk to your representative and state senator!
Internship and Volunteer Opportunities – With over 90 CFM affiliates, there are hundreds of volunteer opportunities throughout the year. CLC students have a foot in the door for internships, and often catch wind of opportunities early through affiliate connections.
Prairie Fork Workday – CLC students and alums enjoy special access to the beautiful Prairie Fork Conservation Area for a work day restoring and maintaining Prairie Fork. Students who make it out have the opportunity to meet conservation legend, Pat Jones.
Friendship – Make long lasting friendships with like-minded students from across the state.
Float Trip – Grab your camping gear, river hat, and jump in a canoe to join our annual Stream Team river cleanup! Float down one of our beautiful Ozarks rivers while helping to keep it pristine.
Leadership Development – It's not a CLC event without a leadership development activity of some sort! You'll learn effective leadership strategies and how you can put your unique leadership abilities to use.
Communication Skills – Whether it's one-on-one discussion while networking, or presenting to a resource advisory committee, there are many chances to practice and improve communication skills.
Events Across the State – Students get to be involved with events in Jefferson City, Williamsburg, Lake of the Ozarks, Kansas City, St. Louis, Eminence, just to name a few…
Free Steak (Or Veg) Dinner – Get dressed up, attend the banquet and live auction on Saturday evening, and network with directors and professionals from statewide and national conservation organizations.
Get Connected with the Conservation Federation of Missouri – Join the largest voice for conservation in Missouri – CFM!